2019 AD Marketplace Supplier of the Year

We are so honored to be awarded the 2019 AD Marketplace Supplier of the Year Award. As many of you know, AD's Marketplace is an online platform for distributor members to place orders with approved suppliers. With that, AD Marketplace Supplier of the Year is awarded to the supplier who met the highest quality standards for their Marketplace store including presentation of all catalog items, payment terms, minimum order quantity, freight policy, order processing efficiency…from new orders to ship timing and invoicing accuracy.
We received the honor at AD's Annual Meeting Awards Dinner, which was attended by AD executives, nearly 100 distributor members, and guests, as well as AD's supply base companies.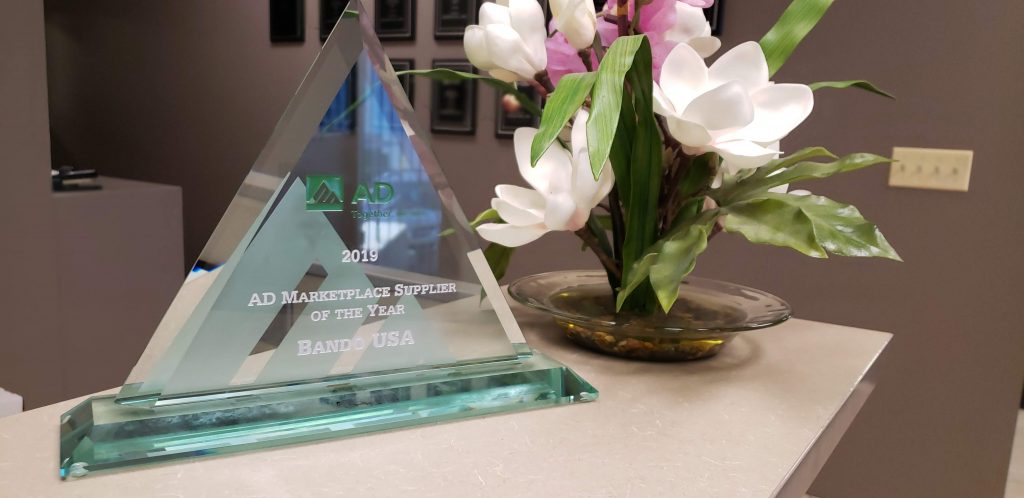 We are so proud of our Bando USA team for being recognized by this very important customer group. The AD distributor members have come to trust Bando, thanks to the care we take with each piece of information we provide through Marketplace and with each distributor order we process.
This is a fantastic acknowledgement of what we strive to do each day!